You're thinking of starting your own business and you're not sure where to turn? You're not sure if you want to engage in a physical or digital business, whether you should open an online store or create a course or write an ebook or be an affiliate or… or maybe a little bit of everything at the same time and you end up not doing any. Are we right?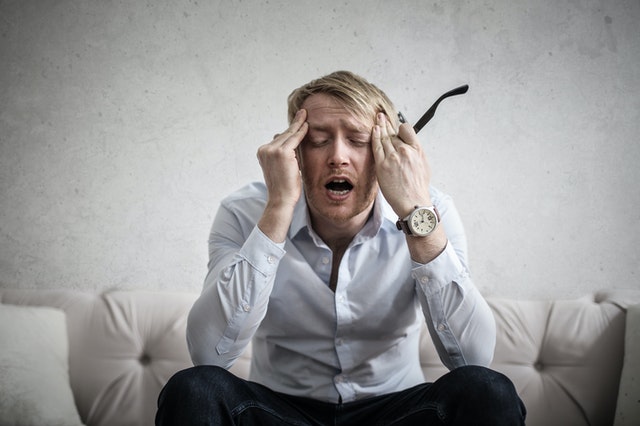 Regardless of whether or not you have experience and with your own business, the thought of starting a new business always comes wrapped in a mixture of fear, excitement and a lot of confusion.
However, we have good news for you! There are several ways to get where you want and the exact way you're going to get there doesn't even have to be decided now.
If you go through Instagram, there's no shortage of people telling you that that's the only way to succeed, that you have to sell your knowledge and that you have to show up, make videos and show off, because "people connect with people." People who have tested and who guarantee that this is how you will conquer the life you want, but who never ask you what life you REALLY WANT and especially forget that undertaking is about the process and not about the end result, because there is never a final result. In fact, entrepreneurship is a lifestyle and business is about to be built for life, so if you don't build a sustainable and healthy process for yourself, you're going to end up exhausted, depressed and without the business, because you've given up along the way.
Let's be frank and think a little bit, there are already companies, businesses and entrepreneurs for eternities of time, before Instagram and before the Internet. Both came and supposedly facilitated and accelerated the process of undertaking, but did not exclude the remaining ways of doing business. They are just an extra and should be treated with attention and strategy, but never exclusively!
Do you know the expression "All roads will lead to Rome?" Yes, it is also true to undertake. While there are some basic rules that must be followed to make your way (to get to Rome you should also be able to distinguish the streets, the sidewalks and the paths of goats and have some notion of the code of the road), much of your route is dependent on you, your personality and your strengths and weaknesses.
So before you focus too much on how to make your idea come true in practice, start by focusing on yourself and what makes really sense to you and the life you want to have.
An amazing life in 5 years
Imagine that five years from now you'll find a childhood friend who asks you how life is going and you answer him, "Amazing! :D" What's your life like in five years to be amazing? Make a list and remember to include the various areas of your life, professional, personal, family, financial, relationships… Whatever's important to you.
Now think about your business idea and see if and how it fits into the life you want for yourself. If you want a life with a lot of geographical freedom, have a physical business or that implies managing stocks may not be the most suitable. But if you like direct contact, personally with the public, it might be the best option. If you really want to have a project of yourown, being an affiliate may not be a chance for you, while if you love wearing your shirt for a cause or team it might be a great opportunity.
A mission and a thousand and one paths
So the most important thing is to have a mission, something you want to improve or change in the world, and an idea of who that mission helps. After that, start by talking to all kinds of people involved in your idea, potential customers, suppliers, partners, competitors, etc., because that's where there are many of the answers you're looking for now.
The answers start here…
Potential customers will ask about their experiences related to your business idea. Suppliers, partners and competitors will ask about the experience they have, what is the behavior of customers, what is not yet there, what has more demand, among other things.
For example, we helpentrepreneurs put their ideas into practice, and when we started we thought the best way to do it was through a cowork space. In this way, we let ourselves be carried away by "achismo" and realized, years and a lot of money invested afterwards, that those who want to start undertaking although they could benefit greatly from the networking and the work environment of a cowork, do not always have the means to pay for a workspace. Through our contact with beginning entrepreneurs and people who want to undertake, we realize that we need guidance and work on their skills and entrepreneurial profile, well before they need a workspace, and we started offering them that just through our content, training and mentoring.
All this can be avoided if you start by talking to your potential customers about your topic (in our case, start undertaking) and understand the doubts and needs they have. Once you have that broader view of your idea and mission, you'll be able to better understand how you can put it into practice, and that's dependent on your future client's preferences and yours. There's no point in building the business your client wants, and hating what you do. The supposed guaranteed success won't happen because you're not going to do your best and you're not going to do everything it takes to succeed.
… and end up here
If you have a clear preference for digital, you hate video and communicate so well in writing, you can gradually get used to the video as you progress with ebooks, and implement a strategy to monetize your blog, such as Elle from Branding Lab. If you hate writing and are great at turning complex concepts into simple visual schemes, you can start creating animated images and videos, like Tiago do Tira do Papel (we don't know if he hates writing). You can also start with audio books and podcasts.
If you prefer to work with physical products instead of digital, you can be affiliated, dropshipping or create your own products. And if you prefer to see people face-to-face on a daily basis, you can try out various business models, such as creating a club where members pay an ananity/tuition, working with events and training, and most commonly selling products or services in a street or office store.
There is no one way to success
Contrary to what many people want you to believe, their path is not the only one and is not necessarily the best for you. If you're blocked, without starting to undertake, although you really want to do so, start by working on your development as an entrepreneur and exploring your idea with an open mind.
This is what we do with our mentors and most of the time the preconceived ideas they brought the way they wanted to start their business end up being deconstructed during mentoring, giving way to a better business, based on the experience of the customers and the experience and personality of the entrepreneur. That's the best way. YOUR WAY.