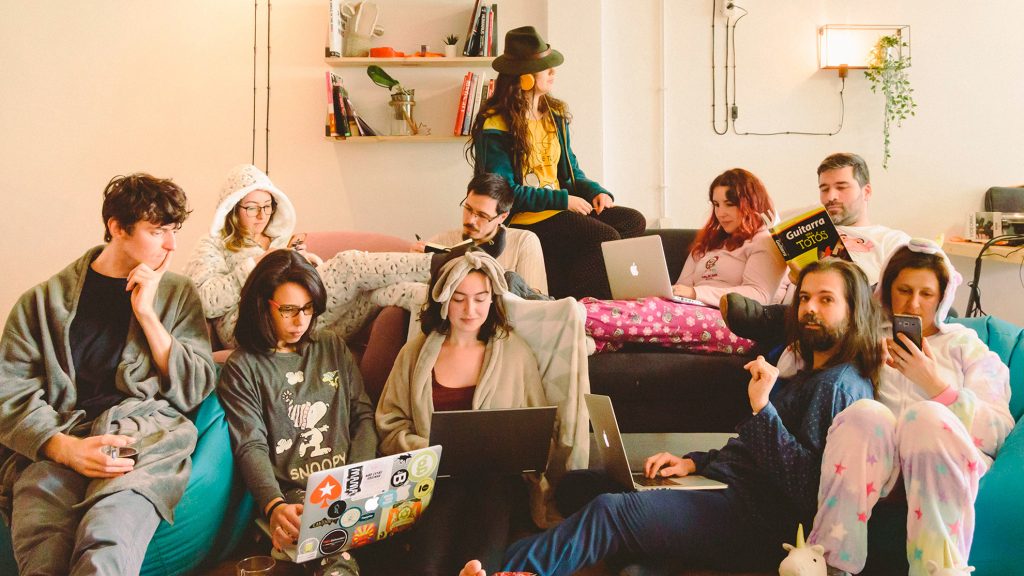 Remote work was already a trend and now, with the pandemic, that increased exponentially and came to show several people, employers and workers, that it is possible to follow this trend and get the same good, or even better, results.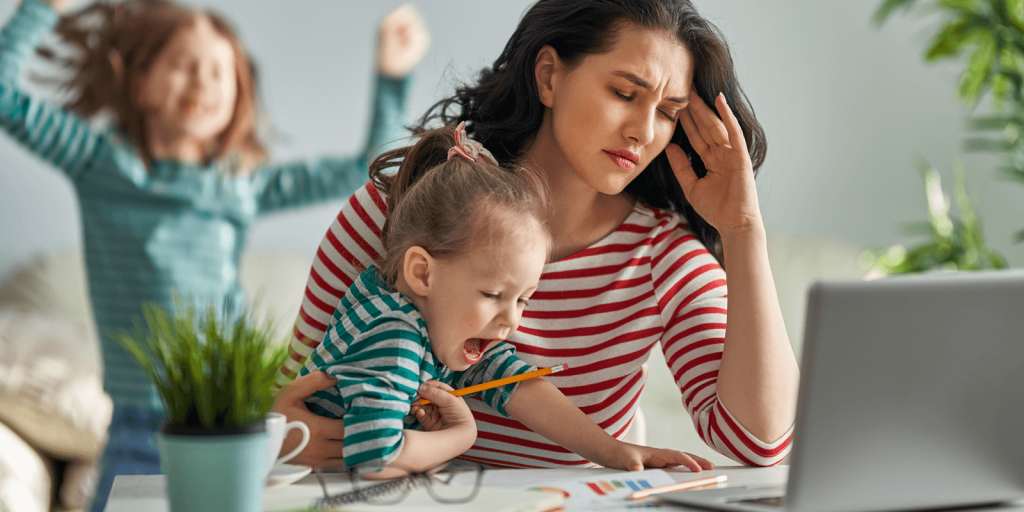 However, now that the confinement has ended, the main advantage of having a remote job is the possibility of working from anywhere that is not necessarily our house. Basically, what workers are looking for is the flexibility of being able to work in a way that is more tailored to their preferences and less formatted to the norm.
Working from home has several advantages, but also many challenges. Coworking spaces help tackle these difficulties. Let's see how:
Working from home:
Working in a coworking space:
Advantages
Advantages
> You don't need to get dressed to go out 👔 (though, if you do, it will help you be more productive than if you stay in your pajamas)

> You don't get stuck in traffic and you don't have to take public transport 🚌

> You don't have to face the cold and the rain on the way to work on the greyest days of the year 👣

> You can sleep more 😴 and get to the morning meeting on time

> You can decorate your space to your liking 🛋

> You save money on public transport or fuel, and on a coworking space membership 💸
> It's easier to maintain a work routine and to separate work from your personal life 🤓 😎

> You have all the flexibility to experiment for a day, a week, a month 😃 or the benefit of discount with a longer contract

> You can adjust the routine to your preferences, because coworking spaces usually have flexible schedules 👍 (at Synergy you have a 24/7 option, for example)

> You have a reason to leave the house and to get inspired 👀 on the way to your coworking space

> You don't need to spend as much money on transportation or fuel, because everyday there are more coworking spaces , making it easier to find one near your home 👣

> You'll meet a lot of amazing people , who will motivate you to work, help you when you need and give you an opinion about your work when you want 👊

> You'll network just by being in a coworking space, and from there, you can come up with several collaboration opportunities and customer recommendations 🙌

> You join a community of people with similar interests and values to yours. 👋 Coworking spaces are often targeted at certain types of audience and you can easily find your tribe or try new tribes

> You have meeting rooms 👥 to meet with clients or co-workers

> If you're a freelancer or have your own business, at a coworking space you have a business address, which is different from your home address, which gives your business more credibility 👏 and protects the privacy of your home

> It's much cheaper 💰 than having an office of your own, away from home

> You have coffee ☕️ and other things available to you, usually included in the coworking membership

> Some coworking spaces have lunch options 🍽 so you don't have to worry about bringing lunch (at Synergy we provide lunch for €3.50)

> You're always up to date with all the events and training sessions that your coworking space organizes 👌 and you might have the possibility to use a space to organize your own events and workshops at promotional prices

> Several coworking spaces are pet friendly 🐶 🐱 (Synergy is!)

> You don't have to worry about water and electricity bills 💡, and the internet (which is always fast) is included in the coworking membership price
Disadvantages
Disadvantages
> You miss the opportunity of dressing to impress (impressing the cat doesn't count 😉)

> You miss the routine of leaving home to go to work, which helps you prepare mentally for work 🙄

> You miss the opportunity to get inspired on the way to work 👀, to see new things and refresh your ideas, which is very important to keep creativity high🤘

> It's much harder to resist distractions, whether they're YouTube videos, scrolling through Instagram or Tik Tok or doing domestic chores (laundry, dishes, vacuum, dusting – there's always dust! 😵, a new recipe to try or a mug cake… just because you're craving it 😋)

> Unless you live alone, you can't control noise and interruptions during your workday, especially if you have small children 😱

> If you work as a freelancer, it becomes very tempting to take long breaks or to sleep in late 😴 when you have little work to do, instead of using the extra time to get more work ✍️

> You spend more water and electricity than if you work outside the house

> You eat more (most people put on weight during confinement for some reason 😜)

> You have to pay for the coworking space 💶

> You may have to try more than one coworking space until you find the one that suits you best 💯

> You have to leave home to go to the coworking space 👣, although you can do it only when you want
Have you ever tried working at a coworking space? What's your feedback? Let us know in the comments.