If you've only known Synergy for a short time, you may not know this, but we started as a coworking space (which we still have) and an artisanal ice cream shop, Eggas Gelataria, which closed its doors in 2019.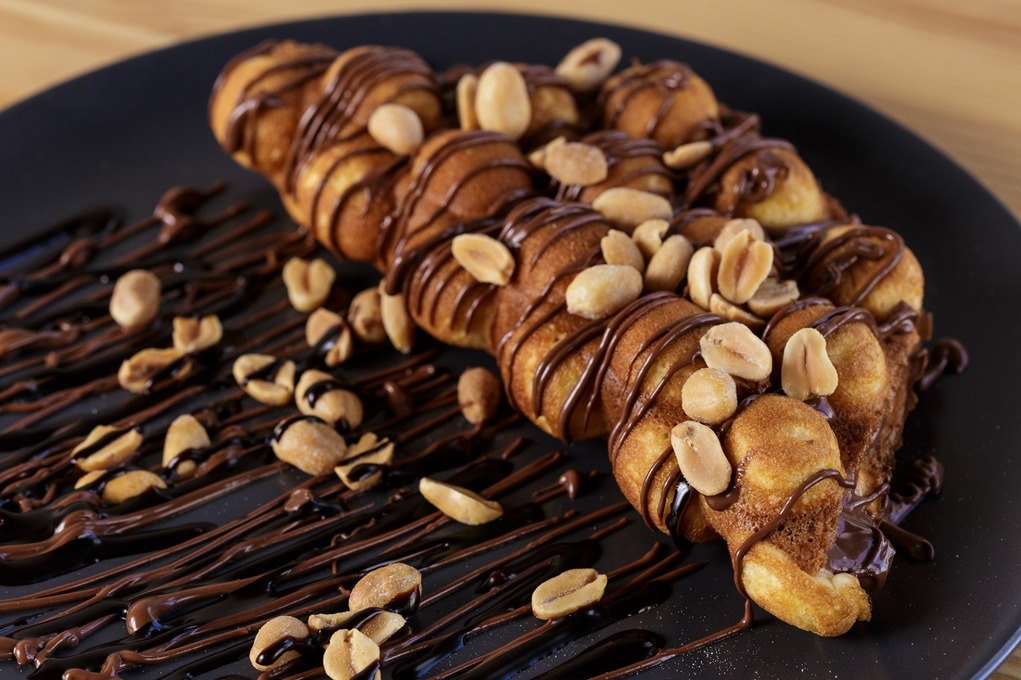 How it all began
Before we tell you what went wrong and why we had to close, let's talk about how it all started. We had already had a beach bar, which was also shut down. Inês, after spending some time recovering from the failure, began to study more about how to have a successful food enterprise, and also about entrepreneurship and business. Closing the bar had left an emotional mark, and she felt that a new business in the same area, but now supported by much more study and learning from the previous business, would be a form of redemption. Something that, this time, would allow her to succeed.
Also, one of our employees in that first bar, whom we trusted and who had become a true friend, was unemployed and we thought she would fit the bill. The possibility of giving her a job again made us want to open the new business even more.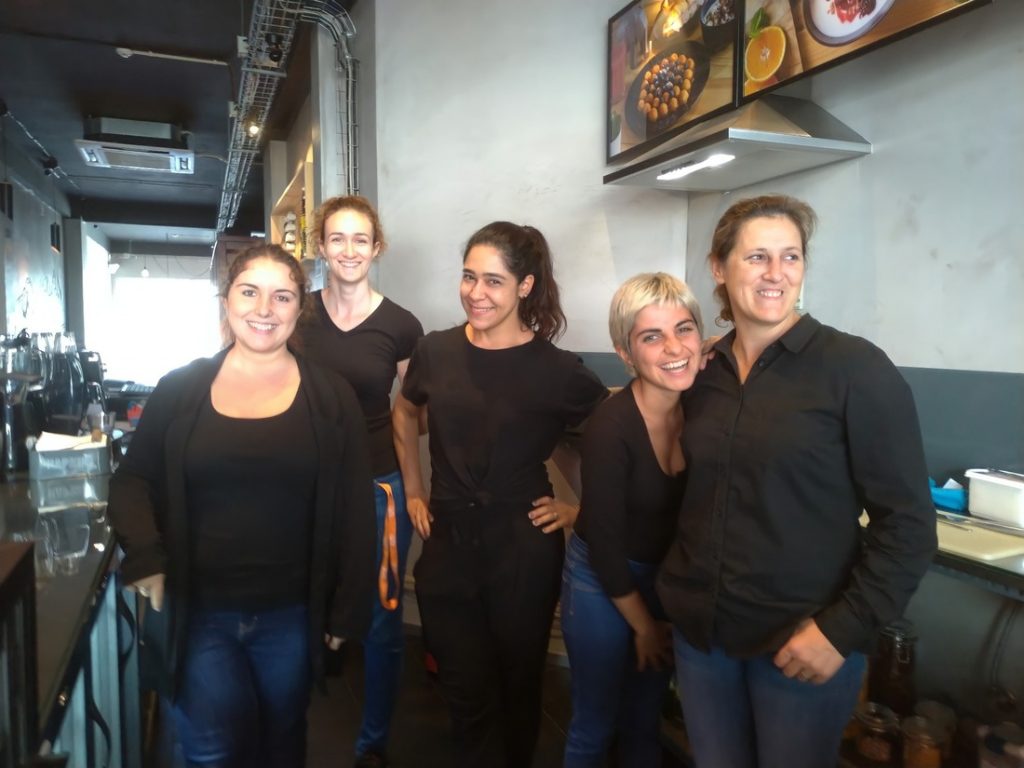 At the time, bubble waffles, a traditional Chinese waffle-like treat, were becoming quite popular in places like New York and London, where people eager to try and eat the delicacy again were piling up in long queues. Since there were no bubble waffle houses in Porto yet, and there were only one or two in Portugal, she thought importing this concept might work.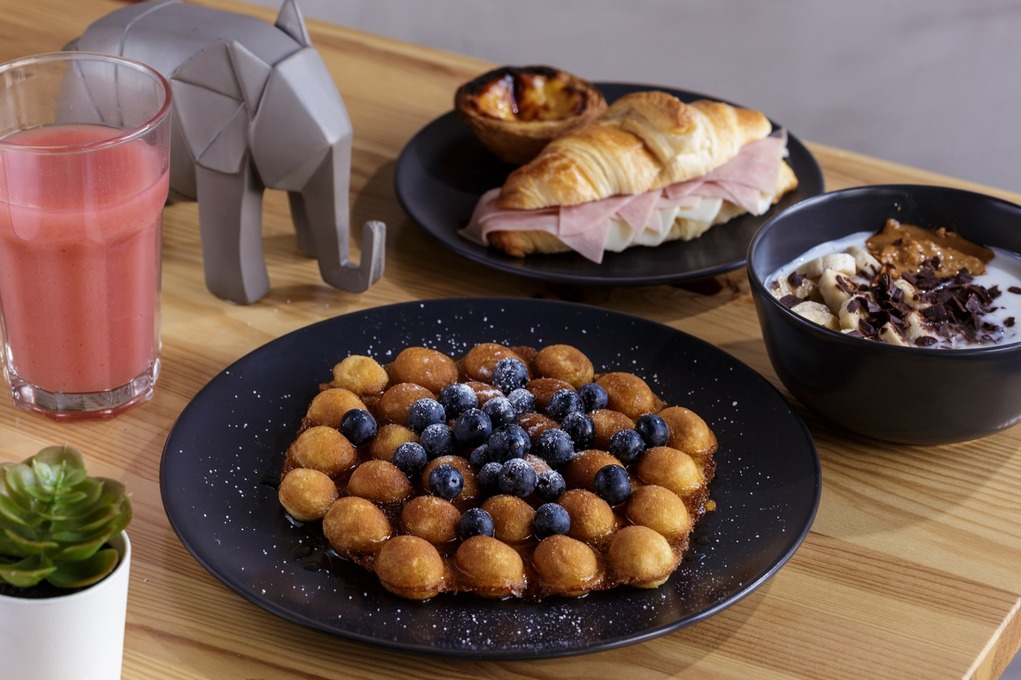 She started making bubble waffles, adapting the Chinese recipe to have her own unique formula, ice cream (the best accompaniment for bubble waffles), and other homemade desserts, all with excellent results. They were 100% natural products with a better taste and texture than we had experienced in other ice cream shops. She asked friends and family to try the dishes. They approved the result and she also offered the products at events to get more feedback about their quality.
At that time, we were already thinking about creating Synergy as a co-working space. The ice cream shop seemed like a good complement to coworking. A place that would allow coworkers to receive people in an informal atmosphere and have something to eat without having to leave the space, attracting more people to the co-working space. So we increased the offer of the ice cream shop, which also sold sandwiches, different types of coffees and smoothies, among other things.
We bought a physical space to include both the ice cream shop and the co-working space. We did construction with as little investment as possible. Most of the remodeling and furniture was done by us, with help from friends and family. We bought the necessary equipment, applied for the license and the SI2E, an incentive under the Portugal 2020 program.
And… the business started to derail
Cultural differences
When we thought about importing the concept of bubble waffles and takeaway (something the pandemic has spread, but at the time was not that popular in Portugal), we didn't take into account the cultural and geographical differences. Besides the takeaway not being popular, we didn't realize that, in Portugal, unlike many other countries, including those with a colder climate, ice cream is not consumed all year round. Ice cream is a summer product and, although we had many other sweets, people thought that, because we were an ice cream shop, we only sold ice cream and did not enter the establishment.
Since we are in a fairly traditional part of town, and not in a tourist area, we could not take advantage of tourists who are more likely to buy new products, eat ice cream in the winter, and prefer a takeaway service. On the other hand, in Portugal, there is rarely a line outside the stores. After all, we have a much lower population density compared to New York or London.
Also, convincing people to try the bubble waffles was not always easy, as they were afraid that they would not like it because they were unfamiliar with the product. Educating the market takes a lot of work and implies plenty of money that we did not have.
The shop window must make you want to eat
Another factor that contributed to our failure was the unattractiveness of the shop window. When we thought about the space design, we forgot a golden rule: having people walking by the door is almost irrelevant if they don't step in.
In the first bar, we had gone overboard with the white decor and lighting, while in the ice cream shop we tried to apply what we had learned. However, we did not take into consideration that an ice cream parlor required different lighting and layout for the sweets and ice cream. Conclusion: the lighting was insufficient and the display of the products was not visible from the outside. People did pass by on the street but had no interest in stepping inside.
Tests are only valid if the customer pays for something
When we tested the quality of products, we did it with offers, without charging any money. This kind of testing is always biased. Who will refuse a free piece of candy? And who will badmouth free candy?
While the quality of our products was unquestionable, given the feedback we received after opening the establishment, our test did not allow us to understand whether people would pay to eat a new treat like the bubble waffle, or whether they would return to eat it again, and whether they would recommend it or bring friends to try it. Not having that test cost us deeply.
The waste produced by catering establishments
Besides the financial burden of employees to the business, food ventures have a huge risk regarding food expenses. After all, food spoils, it can't be stocked.
On the other hand, when you think about your behavior as a consumer, if you decide to enter a confectionery shop that has few products, you think that they are undersold and were made the day before. You won't buy anything or you won't return.
To get around this, most places produce large quantities. However, at the business's initial stage, when there are not yet enough customers, this causes a huge waste and loss, something that started to be detrimental to our finances.
How it all ended
After a year and a half open, we did a rebranding of Synergy and moved from Eggas Gelataria to Synergy Caffe to better integrate the two businesses into one. We started serving light meals in addition to the rest. We changed the social media accounts, invested in professional photography with an excellent food photographer (Eduardo Almeida), reworked the menus, and standardized the processes to provide a consistent experience with even higher quality.
We noticed an increasing improvement and felt optimistic.
At that time, unfortunately, we had money for only six more months. Two weeks after we reopened, a flood destroyed one of our floors, where we had the event space, the prototyping workshop, and the garden. This meant that we had to allocate the money and our energy to restoring the space, eventually deciding to close the ice cream shop.
The secret is to start small!
In fact, where did it all start to go fundamentally wrong? The moment we didn't have a team, nor enough financial resources, to run two businesses simultaneously. Yes, the goal was for them to function as one, but in practice they were two businesses, with different audiences most of the time. Two businesses with quite different demands, activities, and processes, and a team of two people to manage that and the employees.
In a business that is just starting out, this is a lot to handle!
And, because it was so much, we had to close the ice cream shop and focus on what we were really interested in: helping entrepreneurs put their ideas into practice and turn them into profitable businesses through Synergy.
If you don't have much experience or a lot of money to invest, start small. Test the business properly to see if it is viable and focus only on a niche market.
Also read this article on the blog about this topic.