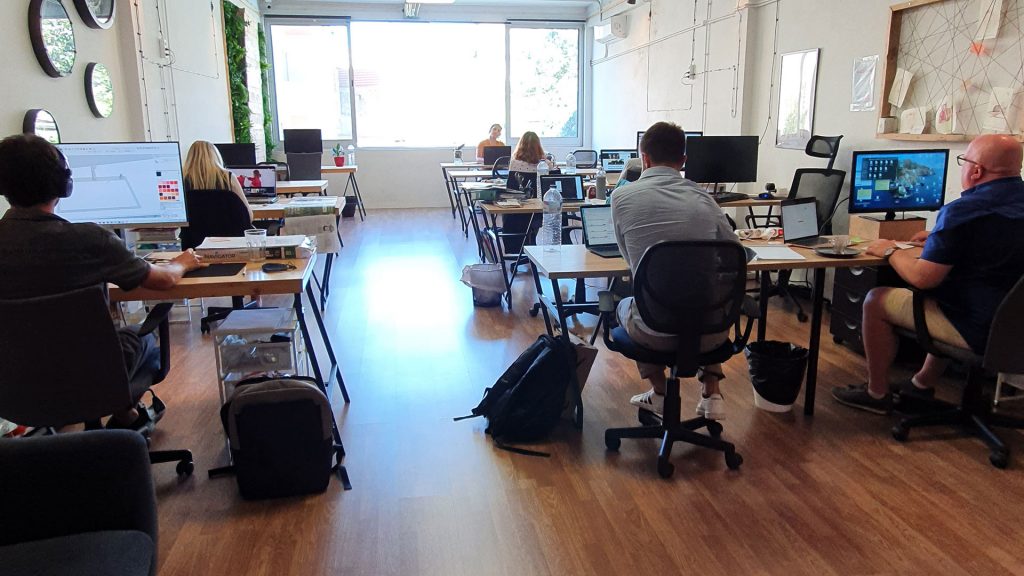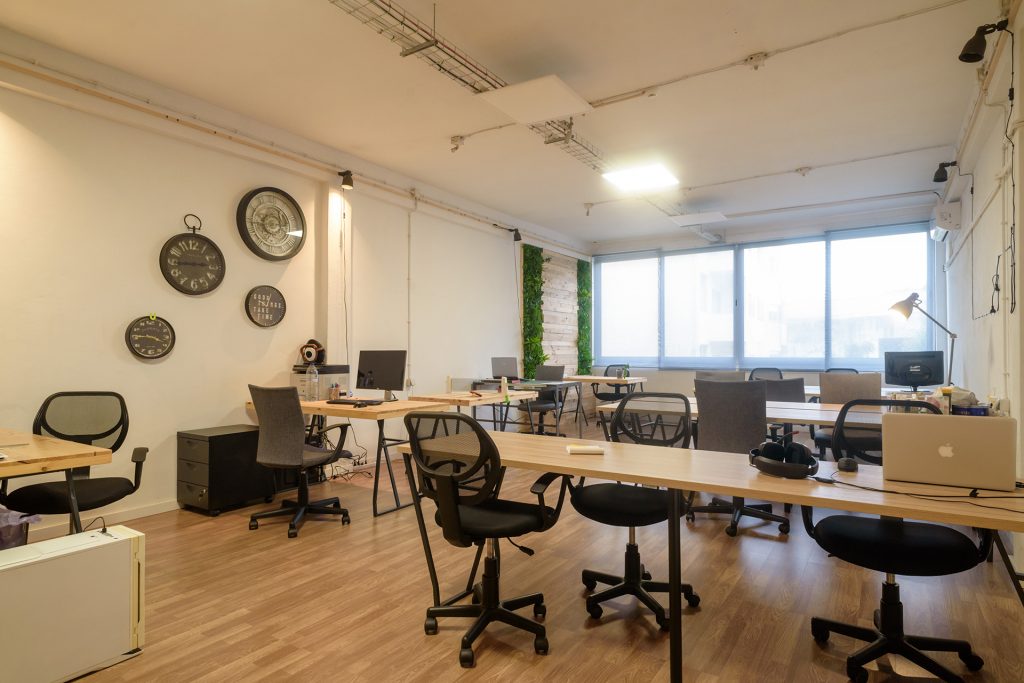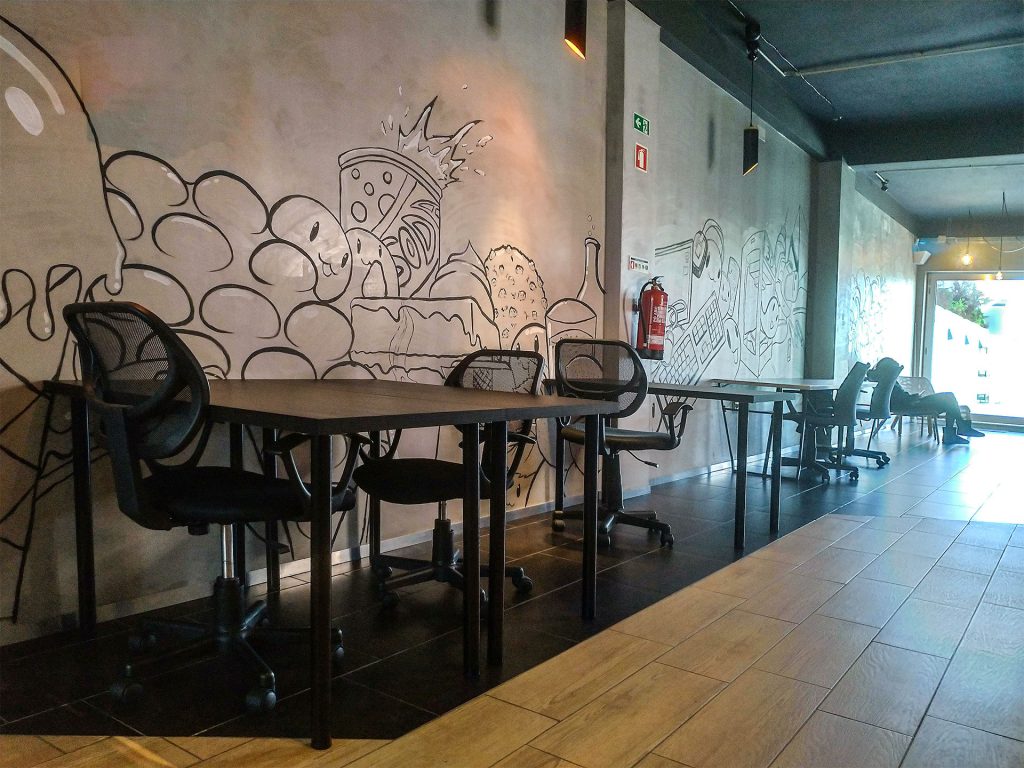 We have a bright and comfortable coworking space, with capacitie for up to 26 people.
You can see here the changes we have made due to the COVID-19 pandemic.
We also have a lounge area where you can work on puffs and sofas.
The Internet is very fast (1Gbps) and the space has air conditioning.
You can work with us on 2 monthly coworking options, both with:
lunch (optional) for 4,00€
coffee and water included
access to lounge area, fully equipped kitchen, terrace and lawned garden
A4 and A3 color wifi printer
10% discount on the rental of spaces for events and workshops
if you start in the middle of the month, you pay only half the monthly fee
6-month contracts have 5% discount and 12 month contracts have 10% discount
full-time coworking | 110€ + VAT (135.30€):
24-hour access
unlimited hours in the meeting room (subject to availability)
dedicated desk
part-time coworking | 65€ + VAT (79.95€):
access 3 days a week (Monday to Saturday) from 09:00 to 19:00
8h free monthly in the meeting room
flexible desk
And best of all, you can try 1 day for free!
Book now! Tell us in the message the day you want to try cowork.

We also have the option of weekly and daily coworking:
week | 35€ + VAT (43,05€):
24-hour access
coffee and water included
A4 and A3 color wifi printer available
day | 10€ + VAT (12,30€):
option available only from Monday to Friday at 10:00 am to 6:00 pm
coffee and water included
A4 and A3 color wifi printer available
We have discount prices for bigger groups