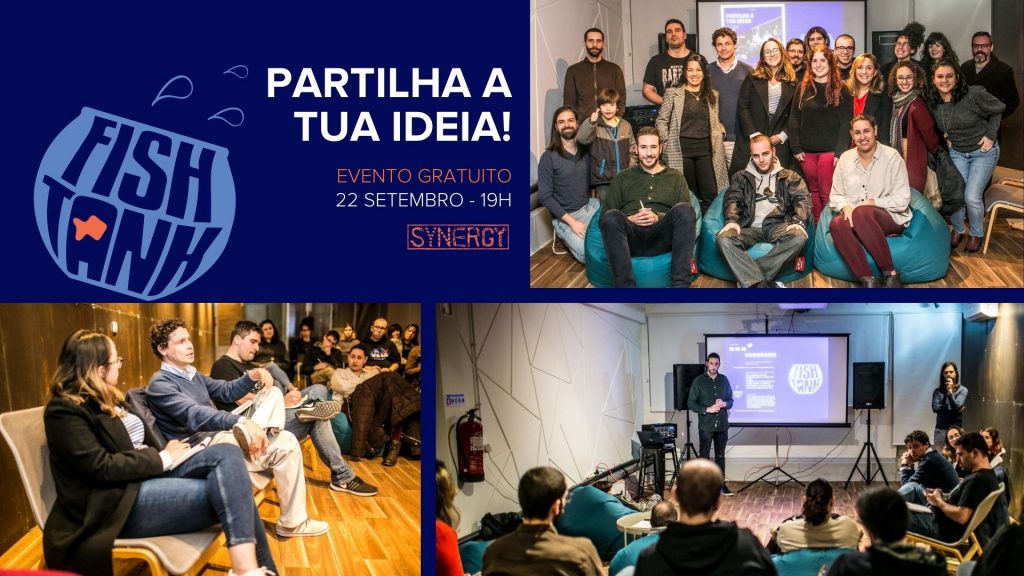 At the bottom of the page
you can: REGISTER TO PRESENT YOUR BUSINESS IDEA / PROJEC
T o
r REGISTER TO WATCH (only 10 vacancies!).
Choose what kind of fish you want to be. 🐠
The purpose of this event is to give people a voice, creating a place for the expression of business ideas and p
r
ojects! 💡💡 The meeting h
as 3 moments:🚀First moment: 3 people present their business ideas / proje

cts. Then a panel of experts from areas such as design, brand and business strategy, marketing and coaching will also give your professional opinion.
The rest of you ask questions and provide feedback in order to contribute to the improvement of each project.
🚀Second moment: Knowing what can improve, those who made their pitch must strive to achieve the results they are looking for. Concretely defining the next steps for the improvement and/or execution of your business/project idea is essential.
Therefore, at this time, each participant must define the next 3 steps for the implementation of their business idea.
🚀Soster moment: networking
➡ We want to encourage creatives to swim in new seas!
It's important to hear opinions from people outside the area you work in to get new perspectives, solutions and other ways to deal with chal
lenges.💪More than practicing your pitch, put your ideas to the test and join a group with equally motivated people, you'll also define the next steps to start acting and make your idea a reality.
If you're not ready to swim yet, even for those who aren't presenting their ideas and practicing their pitch, watching the encounter brings countless valuable strategic insights and insights!!
It has a relaxed and informal atmosphere, but an intense and highly focused rhythm, so that each Fish Tank is a milestone in the evolution of various projects. At the end there is time to relax, have a beer and chat🍻🗣
Sign up to watch FISH TANK and partici

pate in the informal conversations at the end:

You'll receive a confirmation email, if you don't get it, look in the Promotions folder. Add email hello@synergy-porto.com to your Google contacts to make sure you receive our emails.
Sign up to present your business/project idea:
Only 3 business ideas/projects are presented in each Fish Tank. Your idea will be previously evaluated by Synergy members and, if selected, we will contact you by email to combine the details of your presentation.
Add email hello@synergy-porto.com to your Google contacts to make sure you receive our emails. Or check the Promotions folder, because our emails sometimes go there.
How we make Fish Tank a safe event:
Synergy has the seal of trust and security given by Viva Mais, because we comply with all standards related to prevention against Covid-19.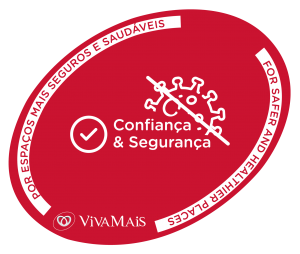 The event has a maximum capacity of 20 people (3 race mackerels presenting their ideas, 4 large fish on the jury, 10 fish watching, and 2 fish staff) who will be seated, with social distancing.
The use of a mask is mandatory throughout the event (except while participants eat or drink). The temperature will be measured at the entrance, we will have gel alcohol available, the space is well ventilated and disinfected and, weather permitting, we will network outdoors.
---
Synergy 📍 | Av. Fernão Magalhães 613, Por
to 🕖 22/09 at 19h – 2
1h30 💸 free event