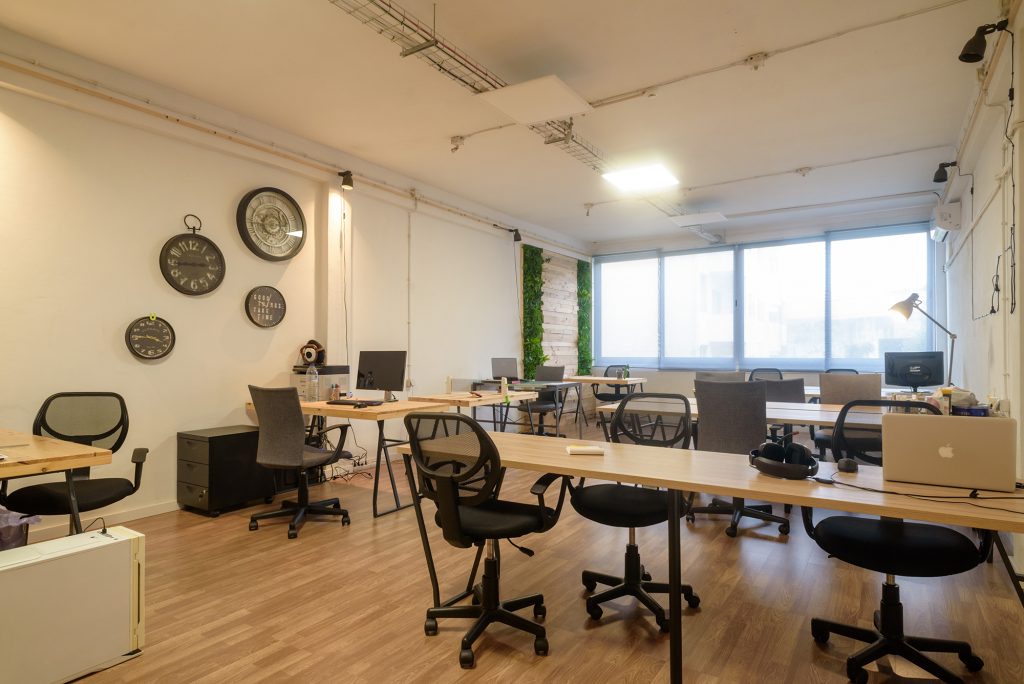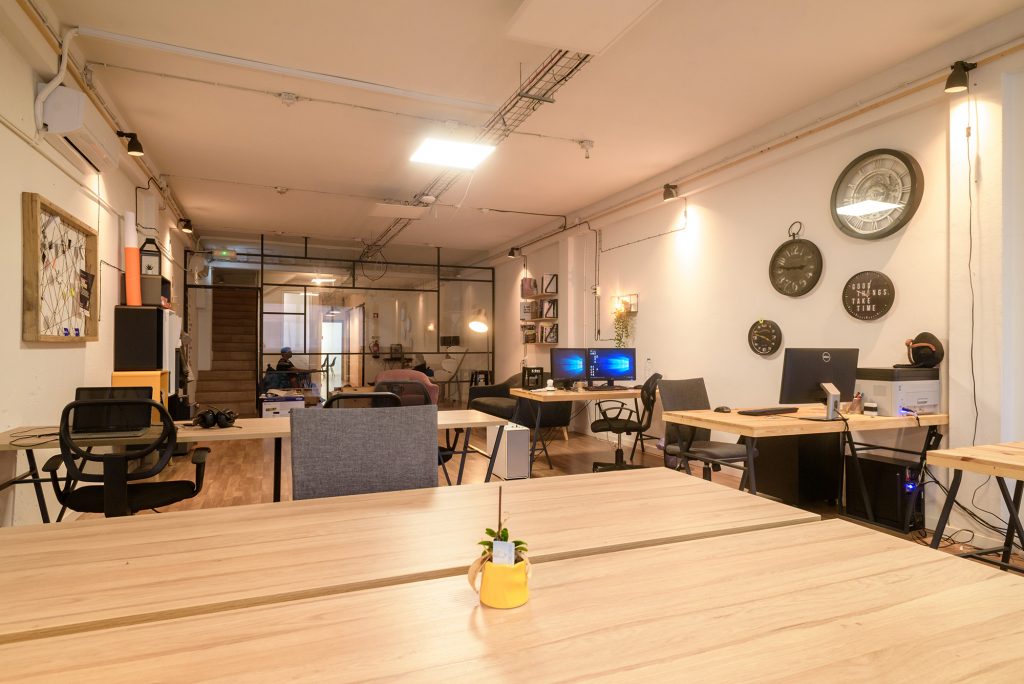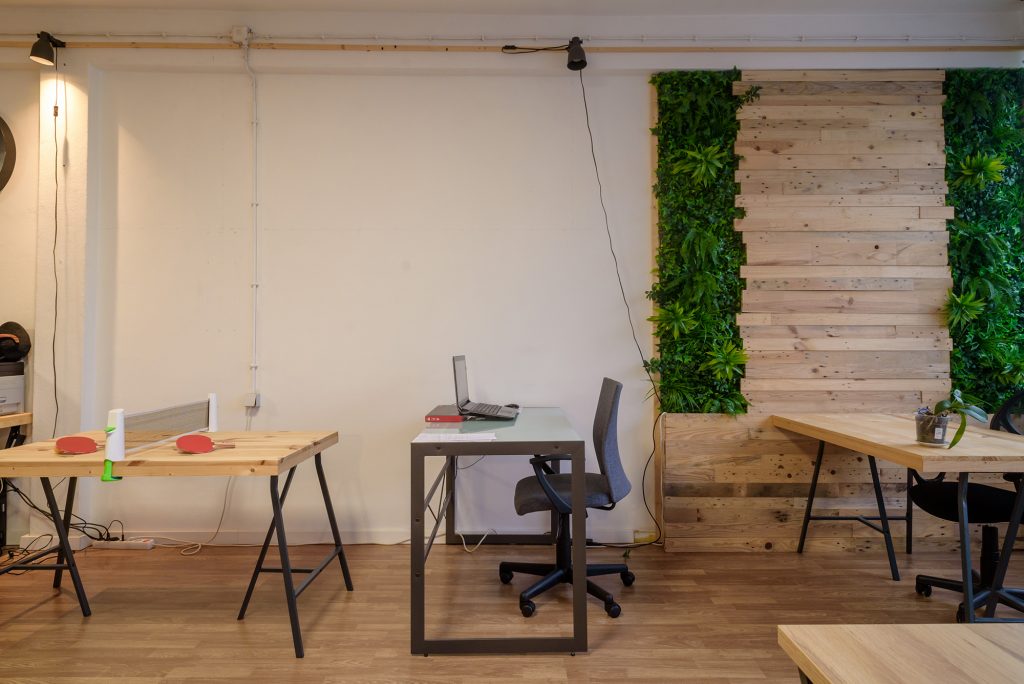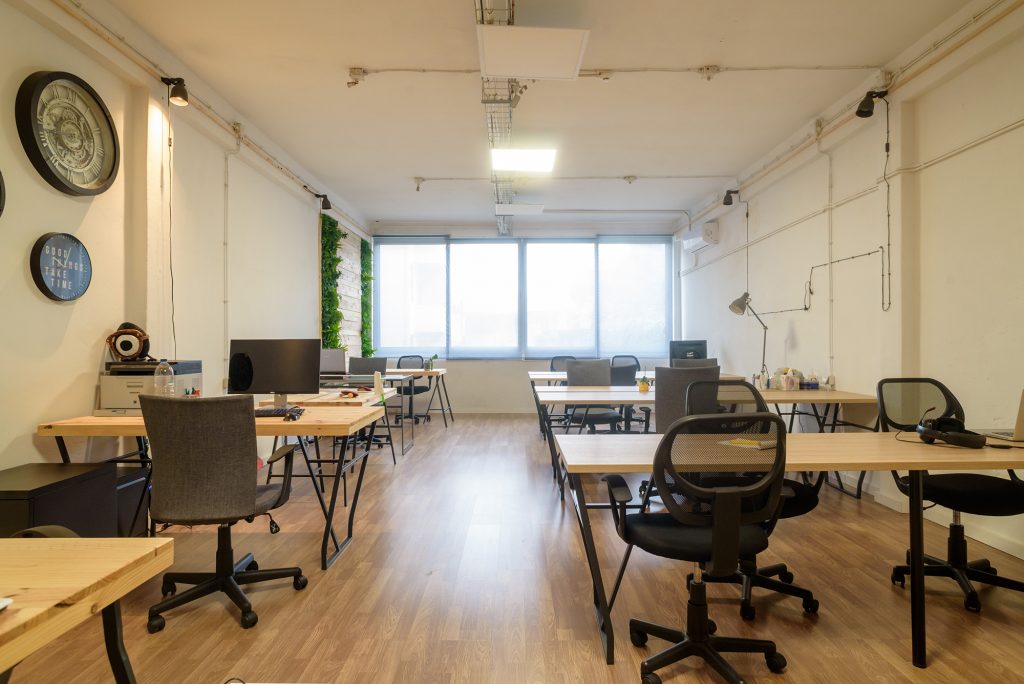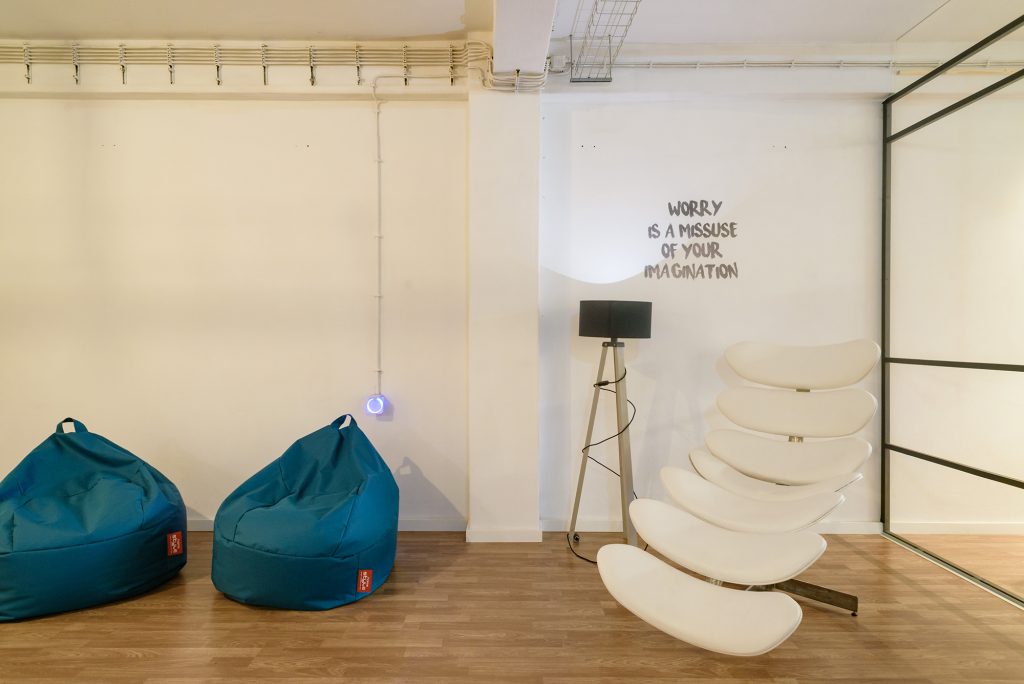 The office has 45m2 and plenty of natural light and has capacity for up to 20 people.
It is furnished with 6 tables for 4 people and 4 individual tables and chairs.
We also have a lounge area where you can work on puffs and sofas.
The Internet is very fast (1Gbps) and the space has air conditioning.
Office conditions:
lunch (optional) for 4,00€
coffee and water included
access to lounge area, fully equipped kitchen, terrace and lawned garden
A4 and A3 color wifi printer
10% discount on the rental of spaces for events and workshops
if you start in the middle of the month, you pay only half the monthly
6-month contracts have 5% discount and 12 month contracts have 10% discount
office for 16-20 people
from 900€ + VAT (1107€) monthly:
24-hour access
unlimited hours in the meeting room (subject to availability)
the value of 900€ + VAT is for a capacity of up to 16 people. For higher capacity you can get 35€ + VAT (43,05€) per extra person