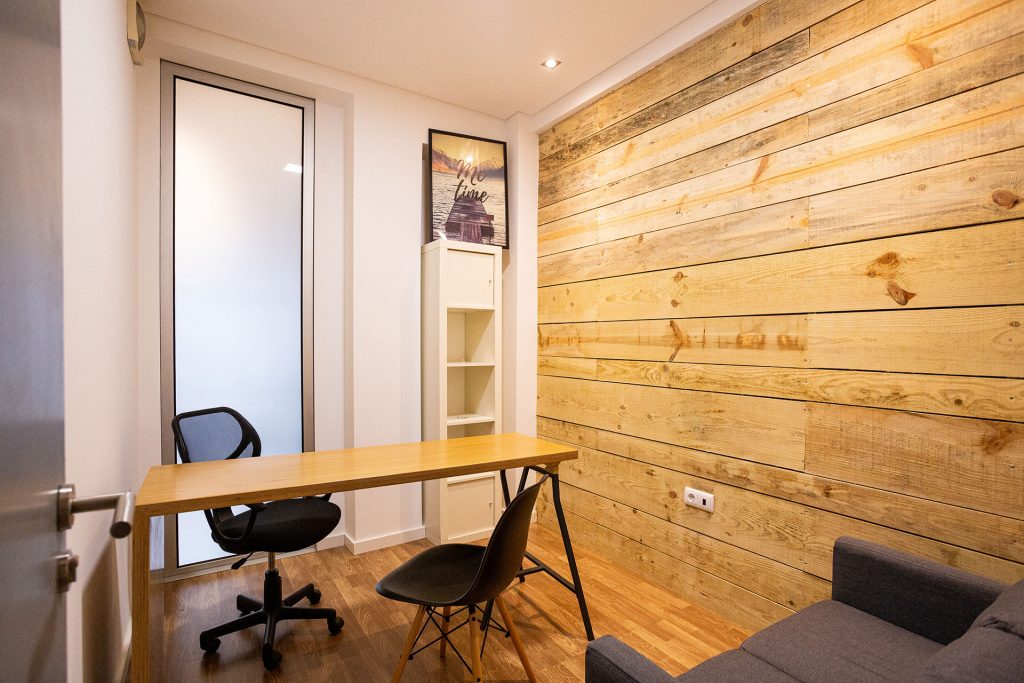 The office has 6m2 and is ideal for a person who makes frequent consultations or meetings or for a maximum of 2 people.
It is furnished with 1 sofa, 1 table, 1 office chair, 1 chair (optional) and 1 bookcase.
Monthly fee 180 € + VAT (221.40 €): 24h access, free coffee, tea, water and fruit.