Enter the world of entrepreneurship in Portugal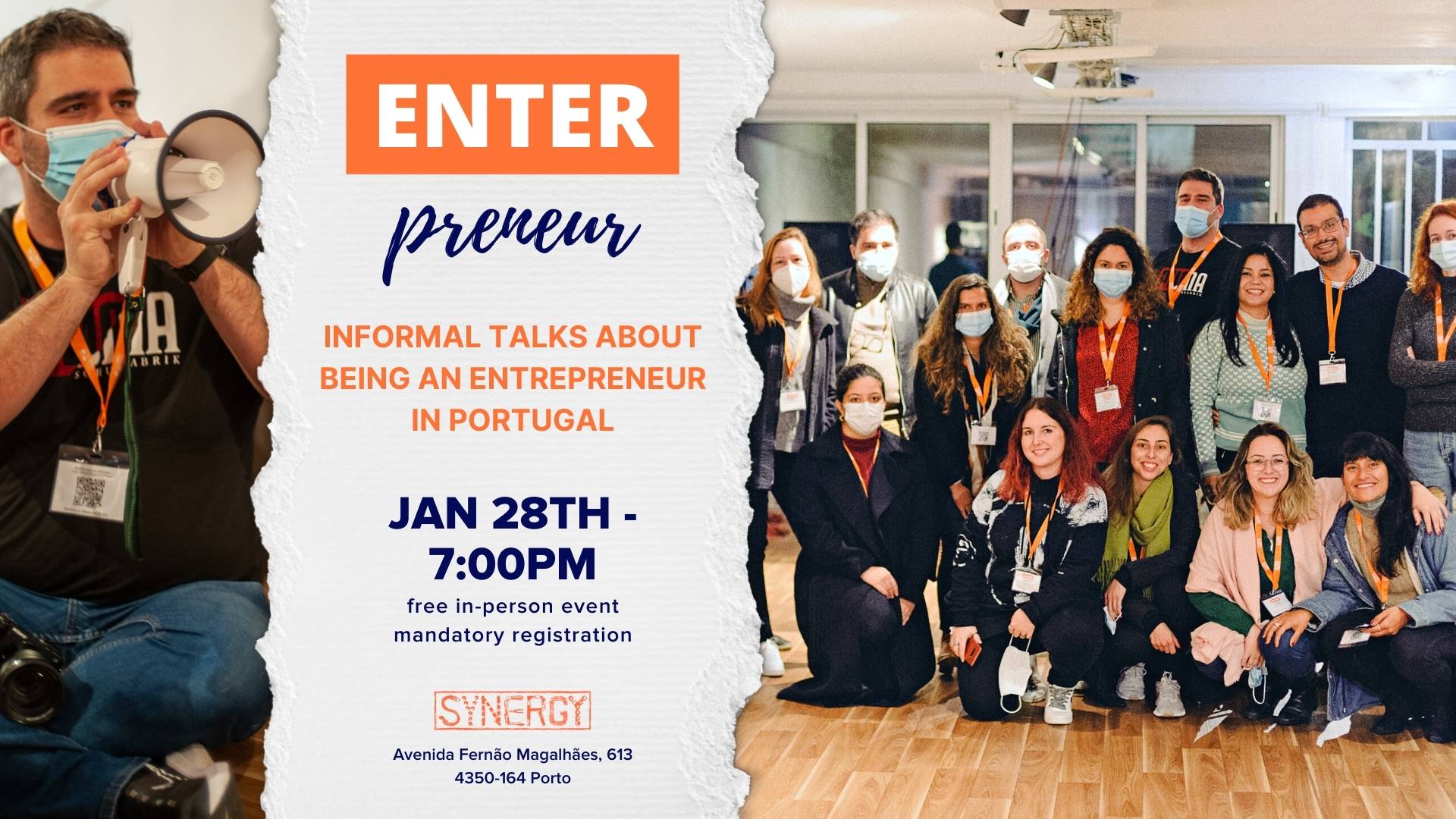 ENTER is an informal meeting organized by Synergy that allows entrepreneurs from different areas to meet and talk about topics of interest to the entrepreneurial community. 🙌🗣👥
A relaxed networking moment (with pizzas – offered by Fabbrichetta Pizzeria – and sangria) in which we address challenges and strategies to be an entrepreneur in Portugal 🍕🍷
| free event |👀

Dia: brevemente (sexta-feira)
Hour: 7:00 pm to 10:00 pm
Place: Synergy – Av. Fernão Magalhães 613 – Porto
Maximum capacity: 35 people - registration and confirmation required
Let's talk about topics relevant to entrepreneurs:
How to start a business without a lot of money?
How to identify business opportunities?
How to show the customer that he needs my services/products?
How can I position myself in the market to get clients who pay what I consider to be fair?
How to get investment for my business?
How can I be available to my customers without letting them consume all my time?
How to be more productive and not work harder?
How can I continue to work when I am unmotivated?
How to deal with anxiety and have a business?
What they say about ENTERpreneur:
"I love this interaction and exchange of knowledge, more than that, a gathering of people who help each other. I feel privileged to be part of this story by learning and sharing my experiences. Thank you Inês and Hélder🙏🏼🙏🏼"
Teka Farias tourism entrepreneur

"It was the first time I went and I loved it! even knowing very little about the subject of entrepreneurship, I managed to learn several things in the discussions on the topics and even meet very nice people in a welcoming and beautiful space!"
Débora Hadassa - student

"Excellent space and dynamics. They also hold events of great interest in different areas. I recommend!"
João Rangel online entrepreneur

Enrollment:
Fill out the registration form.
Vais receber um email nosso imediatamente após a tua inscrição, para saberes que a recebemos.
We will soon send you an email asking you to confirm your presence at the event. Your registration is only valid if you reply to that email.
Add our email:

events@synergy-porto.com

to your contacts, or pay attention to the Promotions folder in your email, because our emails usually go there.
How we make ENTER a safe event:
Synergy has the seal of trust and safety given by Viva Mais, as we comply with all regulations related to prevention against Covid-19.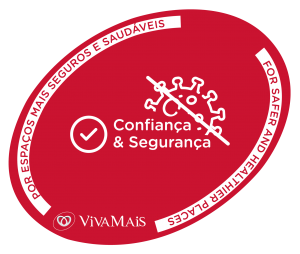 The event, which previously had a capacity of 50 people, now has a maximum capacity of 35 people, who will be seated, with social distance.
The use of a mask is mandatory throughout the event (except while participants are eating or drinking). We will have alcohol gel available, the space is well ventilated and disinfected and, if time permits, we will serve the pizzas outdoors.
Sponsors