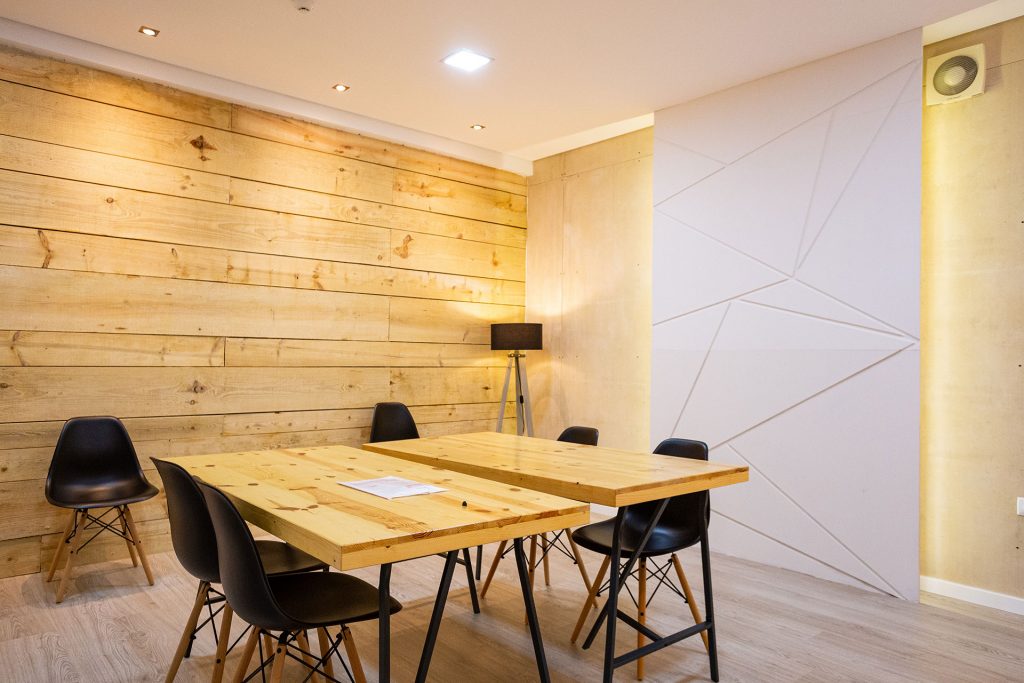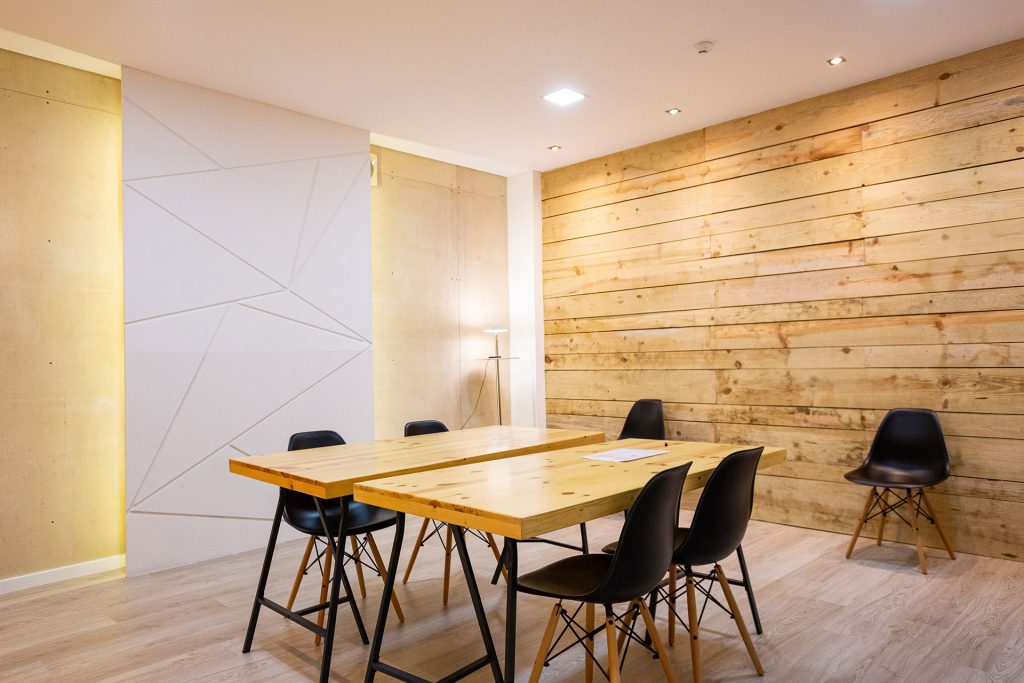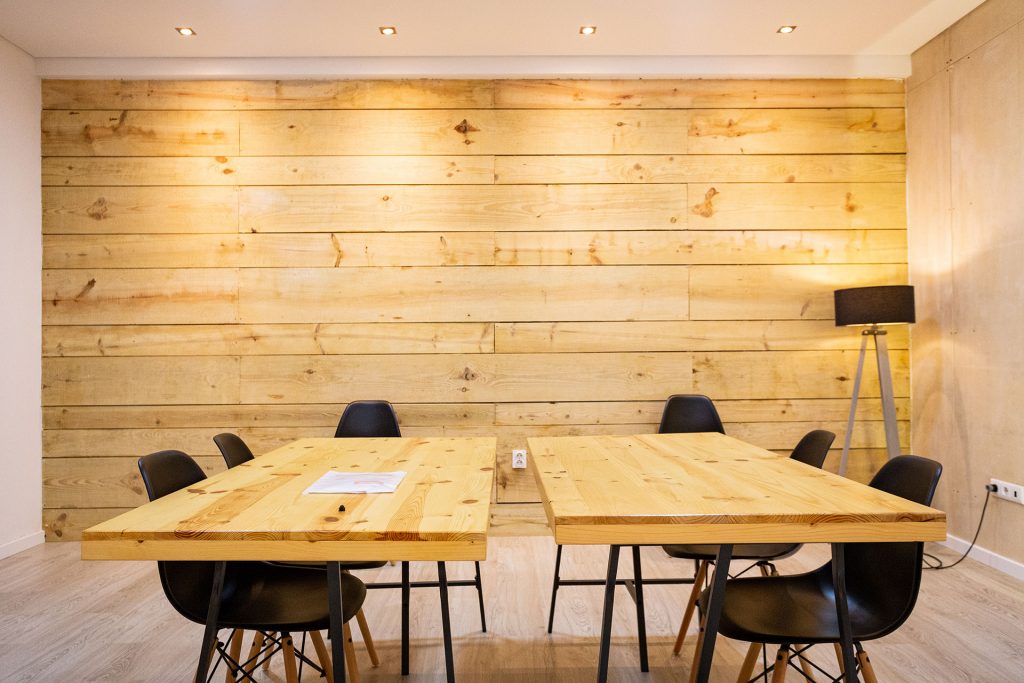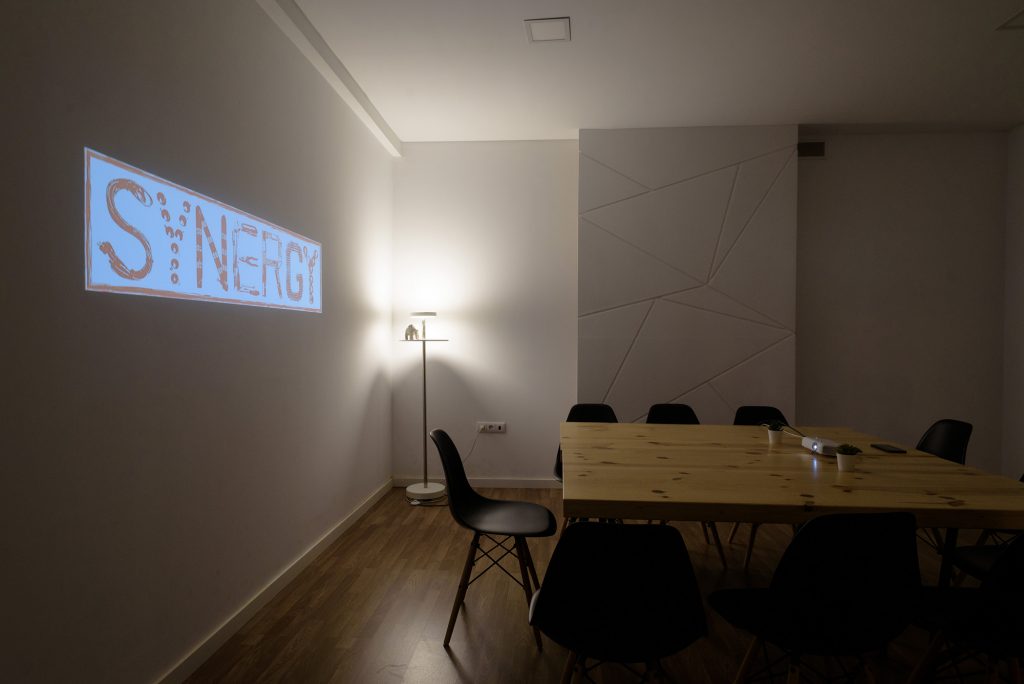 Meeting rooms
Space for up to 15 people in conference format and up to 10 people sat at the table.
We have a projection screen, projector, computer and internet.
Hour: 15€ + VAT (18.45€)
Day: 60€ + VAT (73.80€)

For longer periods, contact us and we will give you a quote.
We provide coffee-break from 1.50€ per person.