We have a 70 m² indoor events space and a 75 m² outdoor lawned garden..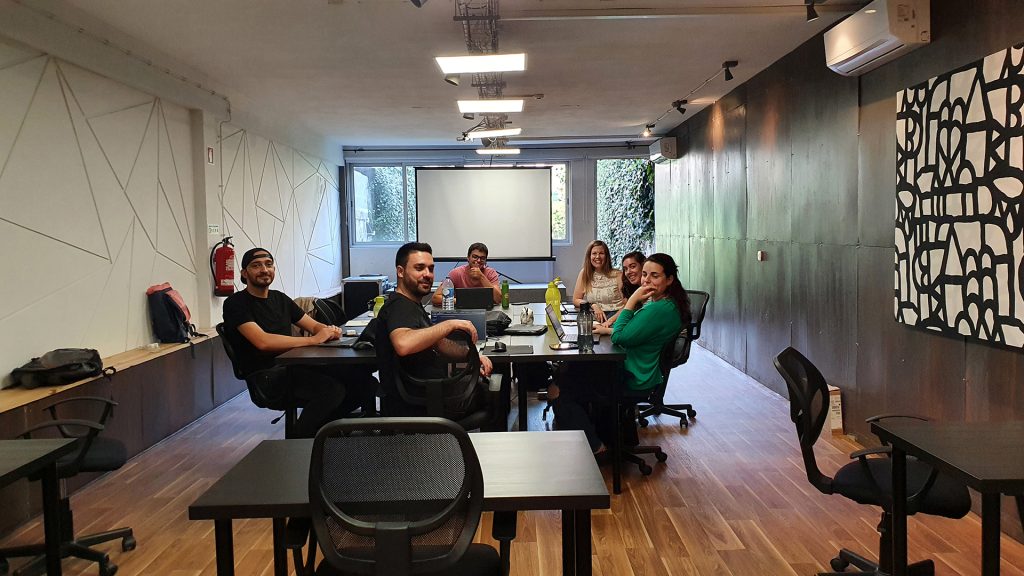 It hosts up to 100 people standing comfortably; 60 people seated in conference format, 35 people seated in classroom format and 20 pessoas sentadas em formato U.
The space can be booked:
– per hour: 30 € + VAT (36.90€)
– per day: 120 € + VAT (147.60€)
ao fim de semana e após as 19h em qualquer dia acresce uma taxa de 40€ + IVA (49.20€)
For weekly classes, we have monthly hour payment packages. Talk to us.
O nosso espaço dispõe de tela, projetor, sistema de som, internet muito rápida (1Gbps), 20 mesas, 60 cadeiras e ar condicionado.
If you need catering for parties and events, such as coffee breaks, room assistant, animation and decoration or anything else you need, just contact us for a quote.
It adapts to different needs for all kind of events, workshops and meetings.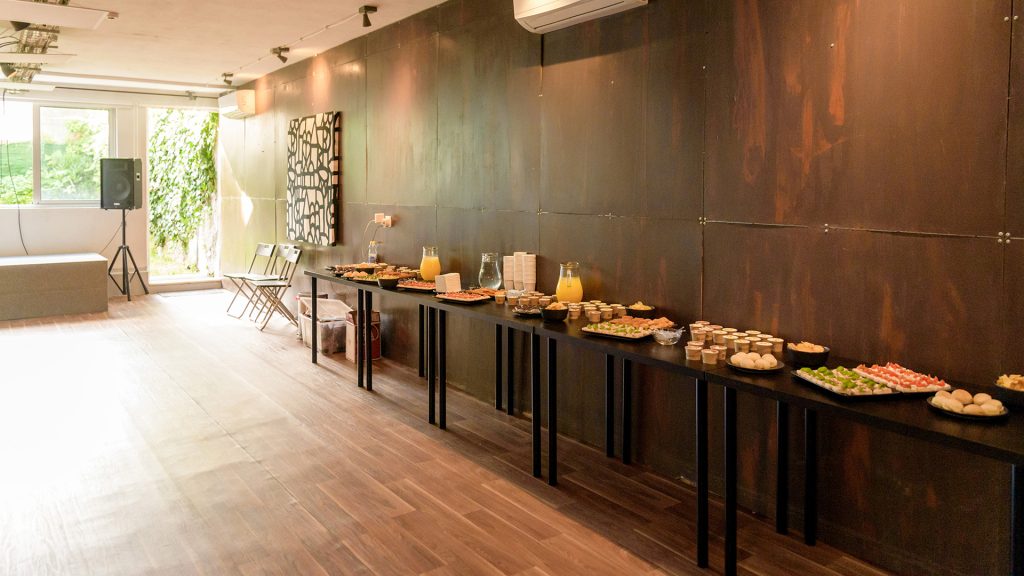 What people say about this space:
"We rented the space for a company event, with catering included and I have no complaints. Inês was super helpful, accommodated all our requests, and there was no food left. Not to mention the space itself, which exceeded our expectations. I fully recommend it!" – Sheidine Baptista – TaskRabbit (June 2022)
"2 day event at Synergy was a success, nice environment, very friendly hosts, always available to support, we'll come back!" – Sérgio Casaleiro – Ryanair (April 2022)
"Excellent for organizing events, with lots of good equipment, outdoor space and a very well equipped dining area. Large, pleasant and very accessible space, adaptable to all types of events." Sílvia Freitas – O Poder do Gelo (January 2022)

"Inês and her crew went above and beyond making sure that my partner's and my needs were met for our meeting. They were attentive and made sure that all of our equipment worked with theirs, that our guests were comfortable, and that we had the time and space to achieve everything we needed. They were wonderful. I highly recommend this place and definitely these people!" Cindy Shapiro – Opera singer (December 2021)
"A very interesting space for team meetings and getting out of the rut. Thank you for the way you prepared everything!" Rute Araújo – Argon (August 2021)